Farmington Hills, Michigan GF Teen/Young Adult...
Do you live near Farmington Hills, Michigan? A support group for teens and young adults with celiac disease/gluten sensitivity is starting up! Join them on December 16th to celebrate the holidays gluten-free! Bring your favorite gf holiday treat to share with the group. Message us for the contact information and details!
We're Moving
Young and Gluten-Free is moving! Follow us at https://youngandglutenfree.wordpress.com/ for even more stories and sharing about what it's like to live young and gluten-free. Thanks!
CDF Internships
Internship application is now available for 2013 Celiac Disease Foundation internships. Deadline is January 1st! If YOU'd like to be involved with Young And Gluten-Free(TM) check it out! http://www.celiac.org/index.php?option=com_content&view=article&id=204&Itemid=280 
1 tag
Anonymous asked: I eat a lot of processed GF cereals and processed GF snacks, would multiplying these products that state <20ppm add up over a day to cause a reaction. I have confirmed dermatitis herpetiformis.
1 tag
WHEN I LEAVE A RESTAURANT BECAUSE I CAN'T EAT...
wheniwentglutenfree: Haha This Made My Friday! Another great tumblr!
Anonymous asked: How can I be supportive of my friend who was just diagnosed with celiac? I want to help make things easier for her. What's the best way for me to do this? Thank you!
Anonymous asked: How did you become a summer intern?????? Do you need to have Celiac Disease?????
Anonymous asked: What can you do if you happen to eat non gluten free food by accident, to help settle your body down? My sister has had incidents where a restaurant said a meal was gluten free but then used sauces that made her stomach upset.
Anonymous asked: I was diagnosed with Celiacs about a month ago and I am completely overwhelmed! I do not even know where to being. Do you have any good tips for people who are just starting out? Are there cretin things I need to look for that I would not think of? Thank you!
Anonymous asked: Are there any fruits or veggies that have gluten, in and of themselves (not canned/sauced, etc?)
5 tags
Do any of you live near Los Angeles?
There's a gluten-free and celiac awareness night at Dodger Stadium on August 25th. Will be super fun! Visit here to buy tickets and get a free tshirt and tote bag (to the first 50 people)! http://www.celiac.org/dodgers-tickets.html Then meet up at the game to meet others who are gluten-free!
Anonymous asked: Just got back from London and they have THE BEST bread, shortbread, and sweets ive ever tasted. Warburtons GF bread looks, tastes, and feels like normal bread-its amazing! There is also a wonderful GF cafe in Brixton that has delicious treats and other cafe foods. And the shortbread....I was in GF heaven.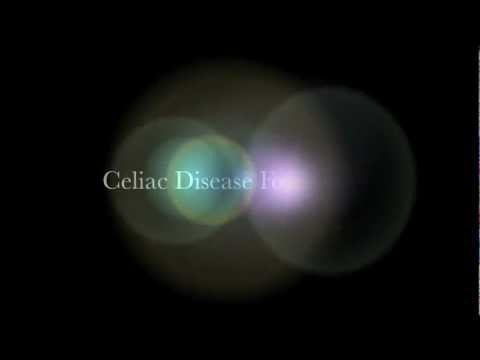 Anonymous asked: Is it okay to eat corn starch?
Anonymous asked: Is cultured whey gluten free?
Anonymous asked: Hi..I was diagnosed with Celiac about 6 months ago and this really concerns my boyfriend as far as future children go. My mom had the genetics test done for it, but it was negative and as far as we know, no one else in our family has it. My genetics test showed a mild-moderate risk of it being passed on to children, but what exactly does this mean? What are the chances my children will be born...
WHEN I TRY EXPLAINING THAT CELIAC IS NOT A...
wheniwentglutenfree: They're just like: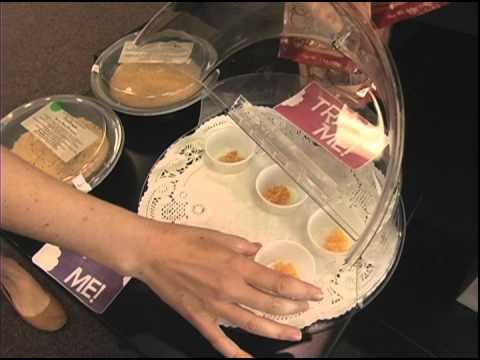 Anonymous asked: Hi....I asked a question about Starbucks....
Anonymous asked: my doctor told me to stay away from soy as well. Does soy have wheat in it?
6 tags
What's your favorite GF cereal?
Anonymous asked: Is it possible to eat out at restaurants? How about things like boiled lobster in a restaurant (any possiblity of cross-contanimation? Thanks!
vphenry asked: It's so frustrating. I was just diagnosed with Celiac and it's been really hard transitioning. I live in Canada and they don't even have half as much of the food they do in the states.
Anonymous asked: I'm newly dx with Celiac, and I'm trying to understand. Some things say that Maltodextrin, dextrin and maltose are safe? And what about soy and soy lecithin?
Anonymous asked: What alcohol is considered gluten free?
Anonymous asked: Hello: I came across a supplement called GLUTENGUARD in the Energy Times Magazine that I picked up from the health food stores. It states that you can eat gluten again when taking these pills. I did some research on the internet and came across some more supplements called Gluten Digest, Gluten Ease and a few more that one can take when consuming gluten. I would like to know if anyone heard...
My favorite Gluten Free Cookie Recipe! (Dairy &... →
Online GF Support Group!
Living Young and Gluten-Free will host an online support group for young adults and teens who are gluten-free! We want you to be involved, so we need to know… What is a better time of day? 12pm PST 3pm PST
Anonymous asked: If you are gluten sensitive but don't have celiac disease can you still eat oatmeal?
Anonymous asked: Do you ever get neuropathy when you accidently eat gluten?
Linberg Raspberry filled cookie!
This cookie is from Sprout's; soo yummy! you wouldn't even know it's gf!
8 tags
What's the Best Gluten-Free Cookie You've Ever...
Share the recipe (or where it's from) with a photo, if possible. :)
Watch
Q….what are you eating?
Anonymous asked: protein powder cant find one gluten free
10 tags
Gluten-Free Summer Camp →
"It was the best experience of my life. I was able to relate to everyone there, from campers to counselors. I finally learned that there was gluten-free food that didn't taste like cardboard. I bonded with everyone my age and I still talk to at least five to seven people from camp on a normal basis. I took home a bunch of different food and food brands, a great experience and knowledge...
11 tags
Summer, Barbeques, Hamburgers, OH MY!
With 4th of July right around the corner here are a few tips for preparing safe, gluten-free food at various social gatherings! o Ask the hosts to keep any food packaging they use so you can check if it is safe (especially if they use any sauces or seasonings for the patty) o Bring over an Udi's hamburger bun to a BBQ (this may seem a little odd, but totally worth it!) o It is OKAY and...
8 tags
Blog=great idea
Ok so I am neither young nor completely gluten-free. My son was diagnosed with celiac a little over a year ago he is almost 13. I have been thinking about as he gets older how is he going to keep this lifestyle up and how will he afford it? You can use the change in your couch to buy a gluten free pizza. Look forward to seeing what you all come up with.